Bank financial investment mis-selling solicitors
Bank financial investment mis-selling Solicitors
A mis-selling occurs when you purchase a financial product or service that doesn't meet the expectations or requirements you needed.
For instance, if you asked for a certain product and a product was recommended to you, you might proceed to purchase that product only to discover that it doesn't do what it is that you require or just isn't suitable for your needs.
Speak With A Specialist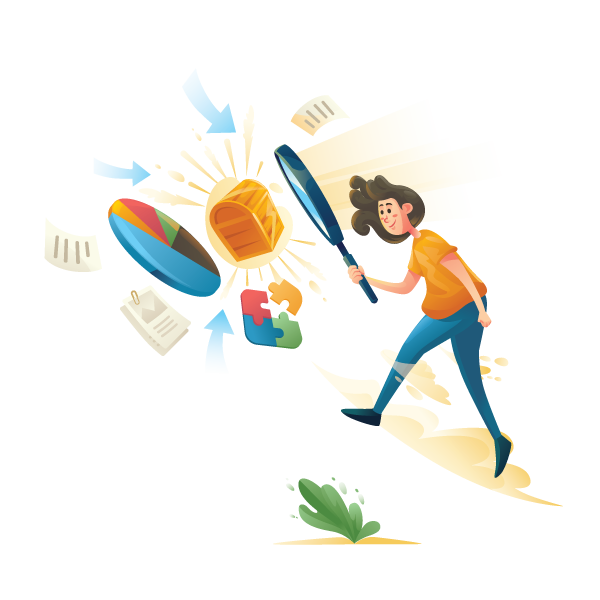 What is bank financial investment mis-selling?
Mis-selling products can also occur in financial settings. Any financial service should be sold to you in a way that is 'fair, clear and not misleading' according to the Financial Conduct Authority (FCA).
Many businesses and individuals are affected by mis-selling on a regular basis when a bank or any form of financial institution has sold them a product or service without following official protocol or an inadequate amount of information was given prior to purchase.
Get Started
How does financial mis-selling work?
Financial mis-selling can occur in different ways. Most commonly:
the adviser has provided misleading information to the buyer
the adviser has failed to explain the risks associated with the product or service
Spencer Churchill's financial mis-selling solicitors can advise you if you feel you've been a victim of financial mis selling in any way.
Speak With A Specialist
What are examples of financial mis-selling?
Payment Protection Insurance (PPI) mis-selling
You could have been mis-sold PPI if any of the following apply to you:
You were pressured into purchasing PPI.
You were not made aware of any PPI policy exclusions.
You were informed that you could not purchase PPI from anyone else.
You were sold PPI as a retiree or whilst unemployed.
You were not asked about any other forms of insurance.
Mortgage mis-selling
You could have been mis-sold a mortgage if any of the following apply to you:
Your retirement date comes before your mortgage end date.
You were not informed about any commission the adviser may receive.
You were advised to change lenders without being made aware of any fees.
Investment mis-selling
You could have been mis-sold your investment if any of the following apply to you:
You were not made aware of any risks.
It was not clearly explained to you what would happen to your investment.
The product or service was not suitable for you.
What is the Financial Conduct Authority?
The Financial Conduct Authority (FCA) has a number of strict rules that dictate how financial advisers should conduct themselves.
These rules exist to make sure that financial products or services are not sold without making sure that the client has a full understanding of all the potential risks and that the product or service is appropriate for their needs.
However, mis selling is still unfortunately a common practice in the financial sector with devastating consequences for the buyer.
Find Out More
Why choose Spencer Churchill Solicitors for bank financial mis-selling advice?
We are an experienced and dynamic law firm offering specialist financial mis-selling advice to individuals and/or companies who feel that they have been mis-sold a financial product or service.
We understand that being a victim of a financial mis-selling can be an extremely upsetting experience and our financial mis selling solicitors are here to make sure that your needs are met and to support you every step of the way.
We can talk through any queries you may have and tailor a service that suits you and your needs, in line with official legislation.
We offer expert advice on investment mis-selling and the best way to seek compensation. We aim to put our client back on track until any loss suffered is a thing of the past.
Transparent, open and tailored advice is at the heart of what we do and Spencer Churchill Solicitors have the skill and experience to guide you through the process of building a legal claim against financial and banking institutions.
Get Started Today
Bank financial mis-selling FAQs
How do I know if I am eligible to make a mis-selling claim?
Our investment specialists will have a lengthy discussion with you to understand your unique circumstances. In most cases after an initial consultation, we will advise submitting a claim.
What investments can I make a claim against?
You can make a claim against a number of investments including Stocks and Shares ISAs, investment bonds, mis sold pensions and more.
What compensation will I receive?
If we have success, we will request the responsible party to repay the losses on top of the 'loss of investment opportunity'. Compensation will be different for each client but you will be made aware of how much compensation you will receive.
Can I take an investment company to court?
You can take legal action against a company but the process can be very expensive and can be drawn out over a long period of time.
We will take complaints directly to the source and we have the expertise in the financial sector to set out exactly what you are entitled to.
After a certain amount of time, can I not make a mis-sold investment claim?
No, there is no deadline on investment claims to date. Banks and investment companies can only apply a time limit in certain circumstances.
Can I personally make a claim with the bank?
You are able to make a direct claim to your bank and if you are unsuccessful, you are able to refer any claims to the Financial Ombudsman free of charge.
However, people will often look to Spencer Churchill for advice as our team has the specialist expertise to make sure that everything is handled in the best way on your behalf.
Will it affect my relationship with my bank?
It is your right as a consumer to make any complaints about unsatisfactory service and your bank has a duty to investigate this fairly and thoroughly.
It is unlikely your local branch will be made aware of any issues as claims will most likely be taken up with the central office.