Construction and contractor dispute resolution services
Construction dispute resolution solicitors
Disputes in the construction industry are commonplace and can cause both reputational and financial repercussions for businesses.
We at Get Legal Advice understand the construction industry and can act on the behalf of a number of professions, including contractors, developers and designers.
We will act swiftly and proactively to resolve construction disputes and mitigate the damage they can cause a business.
Read on to find out more about construction dispute resolution services, or contact us today to get bespoke and tailored advice.
Speak With An Expert
What is construction dispute resolution?
Construction dispute resolution is specific to disputes that occur within the construction industry.
Given the volatile nature of the construction industry, particularly in terms of service deliverables and timeframes, disputes in the industry are commonplace.
When these disputes happen, they can be resolved through a number of dispute resolution processes, including mediation, adjudication and arbitration.
We'll find the best process to resolve your construction dispute as swiftly and efficiently as possible. Our solicitors are well versed in the construction sector and understand the best way to reach a positive outcome for your business.
Get Started
What are the common causes of construction disputes?
There are a number of instances that arise within the construction industry that causes a dispute. Here are some examples:
Delays
This often occurs when there has been a delay in deliverables by a contractor that causes projects to stall or miss key deadlines.
Defects
Poor workmanship can lead to defects in the work delivered, which can cause delays in deadlines, shortcomings in designs or hazardous conditions.
Specification changes
Sometimes an employer may change a project's specification, which means a contractor is forced to work beyond their initial agreement and remit.
Payment and billing
Non-payments, missed payment and incorrect billing are common sources of construction disputes
Professional negligence
Occurs when an employed professional doesn't work to an acceptable standard, delivers faulty work or has acted negligently. For example, this can happen when a surveyor misses defects in a property that leads to costly issues down the line.
Our construction and contractor dispute resolution services
There are a number of different ways to resolve disputes in the construction industry.
Alternative dispute resolution
Often seen as the ideal solution to disputes, alternative dispute resolution methods aim to resolve disputes before they go to court.
This can save time and money, while also being confidential to avoid potential reputational damage to the parties involved.
Mediation
Mediation is best deployed in the infancy of a dispute. It involves both parties involved to elicit the support of a third, impartial party to help outline settlement options.
Mediation can be very time effective and resolve disputes before they need to go to court. However, the agreement of the settlement still ultimately lies with the two disputing parties, so there is no guarantee that mediation will resolve the dispute.
To find out more about mediation and whether it's the right approach for you, you can contact us here for more information.
Adjudication
Before the Housing, Grants, Construction and Regeneration Act was introduced in 1996, it could be both costly and time-consuming to smaller construction companies and subcontractors to retrieve unpaid fees for work they'd conducted.
Since then, adjudication was introduced as a statutory right to provide a temporary binding decision until overturned or varied by an arbitration. One of the major benefits of this is that a dispute must be resolved within 28 days, which means the cost to a subcontractor or building company is minimised.
Arbitration
Through arbitration, disputes are formally resolved by a private tribunal.
Some contracts have an arbitration clause which means that any dispute needs to be referred to arbitration as opposed to courts.
The arbitrator will then review the cases and evidence put forward by both parties, which includes witness statements, reports, hearings and disclosure of documents, before reaching a final decision.
Some of the advantages of arbitration is that it's faster than litigation, often cheaper, more flexible and easier to enforce than many court judgements.
Litigation
Litigation is often seen as the last resort for most dispute resolution cases. This is because it can be costly to both parties and even take years to resolve.
Litigation in dispute resolution involves full court proceedings and with that comes the legal fees attached.
Whatever your dispute may be, we're able to explore all options and find the most suitable resolution for your needs.
Why choose Get Legal Advice for your construction disputes?
We're an experienced and dynamic law firm offering experienced advice on a wide range of construction disputes.
We're specialists in understanding the challenges facing the construction sector and are well positioned to offer proactive and progressive advice that helps keep your business running and reputation intact.
Transparent, open and tailored advice is at the heart of what we do. We'll help you navigate your dispute and restore the integrity of your business.
Get Started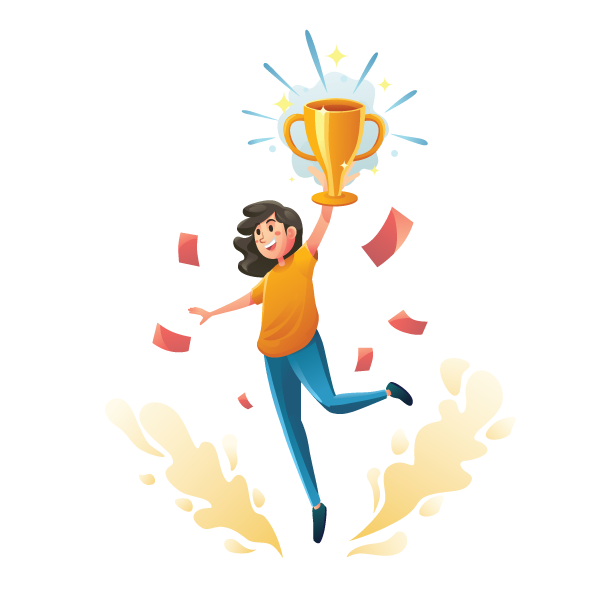 Construction disputes FAQs
What are the 3 ways to resolve a construction dispute without going to court?
Ideally, all construction disputes are resolved before going to court. The 3 primary dispute resolution processes to avoid litigation are mediation, arbitration and adjudication.
What is a dispute resolution lawyer?
A dispute resolution lawyer specialises in resolving legal disputes between two (and sometimes more) parties.
The role of the dispute resolution lawyer is to evaluate the case presented by a client and advise them on the appropriate next steps.
It's vital for a dispute resolution lawyer to exhaust all options available in order to find the most time and cost-effective approach for the client.
How can you resolve a dispute with a contractor?
There are a number of steps you can take when seeking to resolve a dispute with a contractor:
Check your contract
This is an important initial step to check if there's anything in your contract that either outlines the resolution process to a dispute or if anything has been contractually breached.
Communicate
Many disputes arise because of poor or misleading communication. Some find that simply stating their grievance and offering a resolution can help resolve the dispute before it needs to go further.
Here, you can give the other party a chance to consider your complaint and act to reach an agreement.
Alternative dispute resolution.
Should open communication not work, you may need to seek an alternative resolution to your dispute, which includes: mediation, arbitration or adjudication.
Court proceedings
This is often the last resort for all parties concerned as it can cost both time and money. However, if the above steps haven't ended with an agreement, then it may be the only course of action to take.